Advertise With Us
Reach out to hundreds of thousands of potential new gay tourism & wedding customers with Arizona Pride Guide and GayArizona.com.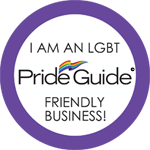 What's Happening?
Posted on Thursday, March 1st, 2018
Dan SavagePhoto: Rachel Robinson SCOTTSDALE, Arizona — Author, social and political activist, and syndicated sex advice columnist Dan Savage will be the guest of the Scottsdale Museum of Contemporary Art (SMoCA) for a moderated conversation on Thursday, April 5, …(more)
Are You Listed?
Our Featured Partners