"JULIA" set to open In-Person Festival – Friday, Nov. 5
'BELFAST" set to close In-Person Festival – Tuesday, Nov.9
Virtual Festival Nov. 10 – Nov. 12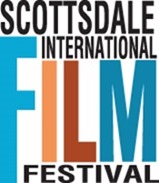 SCOTTSDALE (10/05/2021)- The Scottsdale International Film Festival, (Festival) a yearly 8-day event that connects audiences with award-winning cinema from around the globe, is returning for its 21st year, kicking off opening night on Friday, November 5 at 7:30 p.m. at the Harkins Shea 14 Theatres.
The in-person Festival will open with "JULIA." Using never-before-seen archival footage, personal photos, first-person narratives, and cutting-edge, mouth-watering food cinematography, the film traces Julia Child's 12-year struggle to create and publish the revolutionary Mastering the Art of French Cooking which has sold more than 2.5 million copies to date, and her rapid ascent to become the country's most unlikely television star.
On Tuesday, Nov 9th the in-person portion of the Festival closes with Kenneth Branagh's BELFAST. A coming-of-age drama set during the tumult of late-1960s Northern Ireland, the film follows young Buddy as he navigates a landscape of working-class struggle, sweeping cultural changes, and sectarian violence. Buddy dreams of a glamorous future that will whisk him far from the Troubles, but, in the meantime, he finds consolation in his charismatic Pa and Ma, and his spry, tale-spinning grandparents.
The Festival continues virtually on Wednesday, Nov 10 through Friday, Nov. 12 where 16 of the 22 in-person films will stream on on-demand.
"The pandemic showed us that there are legions of people who will stream from home and who appreciate not having to attend in-person," said Festival Director, Amy Ettinger. She went on to elaborate, "The Festival's streaming platform is also indispensable as an accessibility option."
Tickets for opening night may be purchased online starting Friday, Oct. 8 at ScottsdaleFilmFestival.com . Single tickets are $15 – $20, and the VIP Pass and discount packages are $35 – $279.
The complete 2021 Festival schedule will be announced on Oct. 8. and features a curated selection of new, award-winning, comedies, dramas, documentaries, thrillers and more. IMPORTANT: Proof of full COVID-19 vaccination is required for admission to all Festival Films. Negative tests will not be accepted for admission.
To learn more about the Scottsdale International Film Festival, featured screenings and ticket information starting Oct. 8, please visit ScottsdaleFilmFestival.com.