Postino Wine Cult and State Bicycle Co. Aim to Raise $10K for Arizona's LGBTQ+ Youth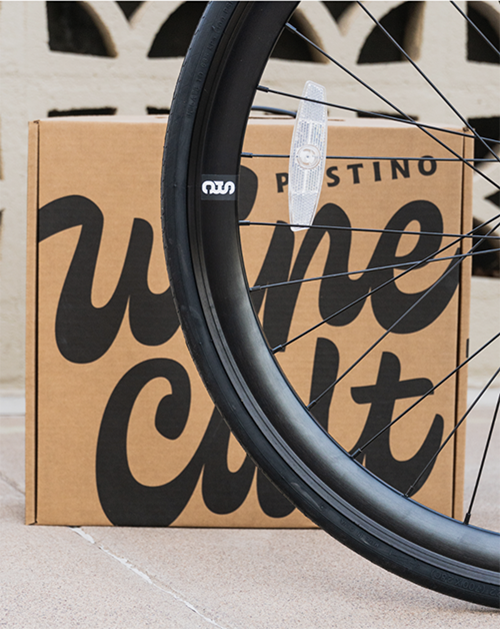 Additional Photos: https://bit.ly/3N81ogM
Who: Food & drink, and lifestyle reporters, and community members interested in supporting one-n-ten.
What: Postino Wine Cult, Postino WineCafe's recently launched a counter culture wine club, is joining forces with State Bicycle Co. to support local nonprofit, one-n-ten, by hosting a Pride Ride and raffle to benefit one-n-ten, a local non-profit that supports Arizona's LGBTQ+ youth. The Pride Ride will begin at the Postino Central parking lot (5144 N. Central Ave) on Sunday, April 10 at 8:30 am. Registration starts at 8:00 am and costs $35. For every ticket sold, Postino will make an additional $35 donation. 100% of ticket sales will benefit one-n-ten. Attendees can sign up here.
For those who can't make it to the ride, raffle tickets are also available March 18 through April 10, 2022, every $1 donation to the fundraiser page will count as a raffle entry. 100% of donations benefit one-n-ten, and there is no limit to the number of donations/raffle entries. The winner of the Pride Raffle will receive a bike from State Bike Company (up to a $400 value) and a Brunch & Wine Tasting Experience at Postino (valued at $300). For more information and to donate, click here.
"Postino strives to make every individual that walks through our doors feel good," said Colin L.V Reeves, Guest Engagement Manager. "We are excited to partner with State Bicycle Co. and invite the community to join us for an event that gets people outside and moving in the beautiful Arizona weather while also supporting one-n-ten."
One-n-ten's mission is to serve LGBTQ+ youth and young adults ranging in age from 11-24. Through its efforts, one-n-ten changes lives by providing empowering social and service programs that promote self-expression, self-acceptance, leadership development, and healthy life choices. The organization's focus this year is to create safe spaces and resources in smaller communities that lack LGBTQ+ resources. One-n-ten strives to expand their POND Housing Program which offers services to help LGBTQ+ youth with rent, budgeting, education and job hunting.
For more information about one-n-ten, visit www.onenten.org
About Postino WineCafe
The Valley's original local wine café, Postino began 20 years ago with a vision and some homegrown determination. After renovating the historic Arcadia Post Office Building, the partners built a foundation with unique, approachable wines; simple, delicious food prepared with local ingredients; and a warm, edgy culture that brings everyone together. Today, Postino continues this tradition with twenty unique locations, each set in historically relevant buildings integral to the neighborhoods that surround them.
About Postino Wine Cult
Postino Wine Cult, the first-ever subscription-based wine club created by the team behind Postino WineCafe, invites you to capture the spirit of enjoying the Wine Cult on a picnic, hike or even a bike ride. Launching on April 11 with their second box of wines, this quarter's theme is to get outside and enjoy everything that Arizona has to offer. When signing up, members will receive a stylish box filled with four guaranteed-great wines, four times per year for only $60 per quarter (or save with a $220 annual subscription). Postino Wine Culties will also receive exclusive perks and monthly hookups, including a sign-up gift of a branded Wine Cult tote filled with stickers, and their choice of a complimentary bottle from Postino's regular menu. Additionally, they will get 20% off bottles to-go, exclusive access to small batch wines, and first tastes of the new seasonal By The Glass wines. https://www.instagram.com/postinowinecult/ | For more info and to sign up, visit postinowinecult.com
For media inquiries please contact MMPR Marketing 602-264-2655