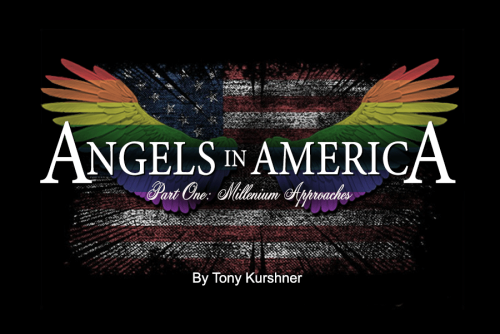 WHAT: ANGELS IN AMERICA: PART ONE, MILLENNIUM APPROACHES by Tony Kushner
WHERE: Fountain Hills Theater
11445 N Saguaro Blvd., Fountain Hills, AZ 85268
WHEN: Mar. 3 – 19, 2023. Thursday through Saturdays at 7:30pm,
Sunday Matinees at 2:00pm * Rated R. For Mature Audiences 18+
Strong Language, Sexual Situations and Adult Content
HOW: Reservations: (480) 837-9661 x3 or visit fhtaz.org. Individual tickets are $35.00. Discounts for groups
Fountain Hills Theater announces the opening of the Pulitzer Prize-winning play Angels in America: Part One, Millennium Approaches.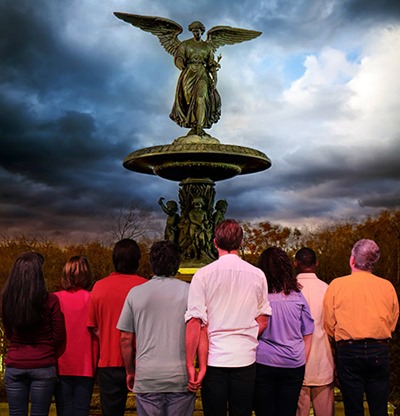 Angels in America: Part One, Millenium Approaches is a metaphorical and symbolic vision of America during the mid-1980s. In the midst of the AIDS crisis and a conservative Reagan administration, New Yorkers grapple with life and death, love and sex, heaven and hell. ​ In Tony Kushner's Pulitzer Prize-winning play, set in New York City, a gay man is abandoned by his lover when he contracts the AIDS virus, and a closeted Mormon lawyer's marriage to his pill-popping wife stalls. Other characters include the infamous McCarthy-ite lawyer Roy Cohn, Ethel Rosenberg, a former drag queen who works as a nurse, and an angel. Angels in America is an epic drama that has deservedly earned awards for its portrayal of contemporary America–its mixture of brutal reality and miraculous fantasy, its tragedy and comedy, cruelties and compassion.
This year marks the 30th anniversary of the play's Broadway premiere. Awards: Pulitzer Prize for Drama (1993) Tony Awards (1993): Best Play. Angels in America: Part One, Millennium Approaches is directed by Chris R. Chávez and stars Rob Allocca, Keith Chandler, Raheem D'Angelo, Debra Lyman, Katie Marburger, Cindy Pruett, Van Rockwell and Pat Russel. Presented through Special Arrangement with Concord Theatricals. *Rated R for sexual situations, language and adult content. For Mature audiences 18+.
Angels in America: Millennium Approaches will play Mar. 3 – 19, 2023. Performances are Thursdays, Fridays and Saturdays at 7:30PM and Sundays at 2PM. Individual tickets are $35.00. Seniors receive a $5.00 discount on all Thursday performances. Group, Active Duty and Veteran discounts are available. All performances are at Fountain Hills Theater on its Mainstage at 11445 N. Saguaro Blvd. (The Corner of Saguaro and Rand). Tickets are available through the Theater Box Office at (480) 837-9661 x3 or by visiting fhtaz.org. Box Office Hours are 10:00AM-5:00 PM Tuesday through Saturday. For additional information not contained in this press release, please call Fountain Hills Theater Artistic Director, Peter J. Hill at (480) 837-9661 EXT. 7.