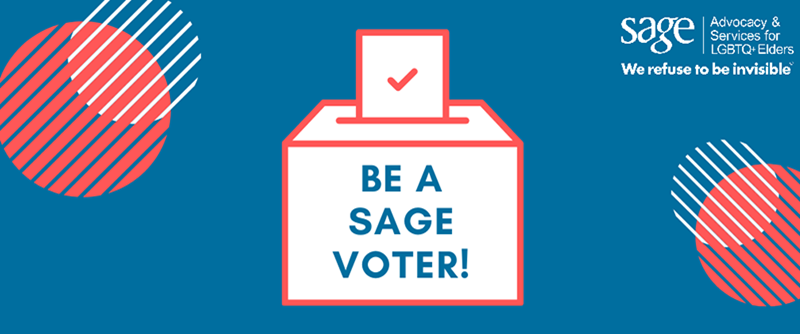 For too long, LGBTQ+ elders have felt invisible. Whether you're older or younger, voting is a way for us to honor the LGBTQ+ pioneers that came before us and strive to create an equitable world that values our elders and offers boundless opportunity for our community to thrive.
SAGE is gathering with community organizations in Arizona to discuss what older Arizonans need to know when heading to the polls on November 8th and commit to being SAGE Voters to remind the country that LGBTQ+ elders refuse to be invisible on Election Day and all year round.
We'll hear from advocates from the ACLU, Equality Arizona, and others about how to safely vote this year and how people of all ages can support LGBTQ+ elders as they head to the polls.
Please reach out to advocacy@sageusa.org with any questions.
Date: Friday, October 7th, 2022
Time: 6 pm MST
Location:
Church of the Beatitudes
555 W Glendale Ave, Phoenix, AZ, 85021
Exact location provided upon RSVP
RSVP link: https://sageusa.org/vote-az.