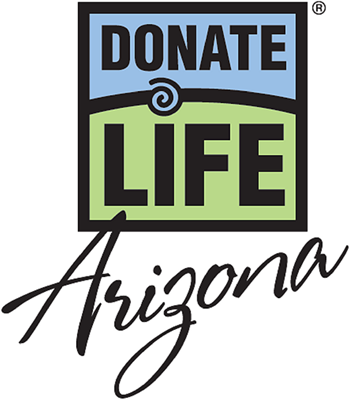 TEMPE, Ariz.— It's true. People in the LGBTQ+ community have experienced being denied from some avenues of donation based on current exclusion criteria. It's also true: Organ donation is regulated differently than other types of donation. There is no age limit nor health requirement to register as an organ, eye and tissue donor on DonateLifeAZ.org.
Donor Network of Arizona (DNA) celebrates Pride Month and the contributions LGBTQ+ Arizonans have had in the gift of life. A person's sexual orientation, gender, gender identity or expression does not prevent them from donating organs—deceased or living—according to Donate Life America.
A person's sexual orientation and gender identity or expression also have no determination over whether they receive an organ transplant. A national system matches available organs from the donor with people on the waiting list based on blood type, body size, how sick they are, donor distance, tissue type and time on the list. Sexual orientation, gender, gender identity or expression, race, income, celebrity and social status are never considered. Plus, HIV, which has historically impacted the LGBTQ+ community, as well as hepatitis C infections no longer prevent the possibility of lifesaving organ donation.
WHY IT MATTERS: For Pride Month 2021, we encourage the LGBTQ+ community, and everyone, to register their wishes today and offer hope to the 108,000 people on the national organ waiting list.
Arizonans can join the DonateLifeAZ Registry when they apply for or renew a driver's license or state ID at an ADOT MVD office. They can also register online at DonateLifeAZ.org.