Davey Miller
September 14, 1958 ~ August 14, 2022 (age 63)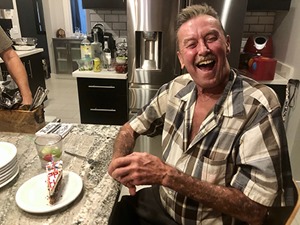 Davey Wylie Miller age 63, of Phoenix, AZ passed away on Sunday August 14, 2022. He was born in Iowa on September 14, 1958, the son of Walter and Edith (Ferguson) Miller.
In the mid 1980's, Davey moved to Phoenix, AZ, fell in love with the area and made Phoenix his permanent home. Davey was a lover of schnauzers and at one time, had seven of them! They brought him so much joy over the years and he cherished spending time with them. Davey was adored in his neighborhood and valued time spent with his neighborhood friends. He always appreciated the delightful cooking of Annette and Michelle, laughing at Mitch's jokes, laughs with Michael. He often called Michael and Annette to "take me to the store or the doctor" and he was famous for requesting take out from Red Lobster or Outback!!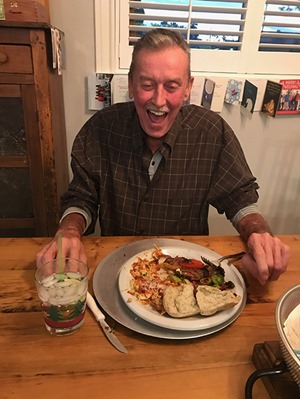 Davey is survived by his daughter, Chantelle; grandchildren, Jenna and Rayden; siblings, Dayton (Sue) Miller, Marion (Charlotte) Miller, Daniel (Jean) Miller, Owen (Carol) Miller, Dianne Knockel, Denise Boardman, Betty (Tom) Thompson, Susanne (Jay) Westemeier and many nieces, nephews, relatives and friends.
He was preceded in death by his life partner Albert Monteverde, parents, sister, Donna Balk; 3 brothers, Merlin, Jerry Lee & Walter Jr.
Davey is now in heaven with Albert who he loved and adored. The family would like to thank his caring neighbors in Phoenix and appreciate all who were there for him.
Because of Davey's love for his schnauzers, we ask that donations be made in his name to Arizona Schnauzer Rescue.