Pick a category to get all the resources the community provides:
ADOPTION/FOSTER CARE
AASK (Aid to Adoption of Special Kids)
2320 N. 20th St.
Phoenix, AZ 85006
602-930-4900
www.aask-az.org
Provide a relationship to a child in foster care – one caring adult can make a difference!
12/24
Arizona's Children Association
3636 N. Central Ave., Suite 200
Phoenix, AZ 85012
602-234-3733
800-944-7611
www.ArizonasChildren.org
Build your family and change the fate of Arizona's children by providing a safe, stable home.
12/23
Child Crisis Arizona
817 N. Country Club
Mesa, AZ 85201
480-834-9424
ChildCrisisAZ.org
Explore the opportunity to create a safe and strong future for a child by becoming a foster parent.
12/23
Devereux Advanced Behavioral Health Arizona
4000 N. Central Ave., Ste.100
Phoenix, AZ 85012
(602) 283-1573
www.DevereuxArizona.org
Recruiting LGBT individuals to be become licensed therapeutic foster care and respite care providers.
12/24
ADVOCACY
1N10
1101 N. Central Ave. Ste. 104
Phoenix, AZ 85004
(602) 400-2601
www.OneNTen.org
A source and a support organization for the LGBTQ youth and people of all ages in the Valley of the Sun.

Alzheimer's Association – Desert Southwest Chapter
340 E. Palm Lane, Suite 230
Phoenix, AZ 85004
602-528-0545
www.alz.org/dsw
We provide education and support to all those facing Alzheimer's and other dementias throughout our community, including those living with the disease, caregivers, health care professionals and families.
12/23
Arizona Men of Leather
A male-identified Leathermen's social group consisting of individuals who seek or live the Leather/SMF/Fetish lifestyle.
Arizona State University LGBTQ Coalition
1290 ASU Memorial Union Building
Room 340
Tempe, AZ 85281
www.Facebook.com
The LGBTQA Coalition at ASU is home to the many lesbian, gay, bisexual, trans, and queer organizations and their allies that impact the ASU community.
2/22
Aunt Rita's Foundation
326 E Coronado Road, Suite 102
Phoenix, AZ 85004
(602) 882-8675
www.AuntRitas.org
Helping to support Phoenix area AIDS service organizations.
12/22
Deaf Queer Men Only
11435 W. Buckeye Rd. Ste. 104
Avondale, AZ 85323
623-208-4341
www.DQMO.net
Providing a nurturing space for multicultural Deaf Queer Men to gather, build networks, share emotional support and expand knowledge about civil rights, health, leadership and multi-identities issues.
12/16
Equality Arizona
P.O. Box 25044
Phoenix, AZ 85002
(602) 650-0900
www.EqualityArizona.org
Our mission is to build the political power of the Arizona LGBTQ community for our full inclusion in the social, economic, and civil mechanisms of our society.
Everyone Is Gay
556 S Fair Oaks Avenue
Suite 101 #490
Pasadena, CA 91105
www.EveryoneIsGay.com
Everyone Is Gay provides advice to LGBTQ youth and works to foster compassionate school environments and communities.
Gay, Lesbian & Straight Education Network (GLSEN) Phoenix
P.O. Box 2386
Phoenix, AZ 85002
(602) 705-9780
www.GLSENPhoenix.org
The Gay, Lesbian & Straight Education Network strives to ensure that each member of every school community is valued and respected regardless of sexual orientation or gender identity/expression.
Grand Canyon Sisters of Perpetual Indulgence
info@azsisters.org
www.AZSisters.org
We are an Order of 21st century nuns dedicated to the promulgation of universal joy and the expiation of stigmatic guilt. Our ministry is one of public manifestation and habitual perpetration. No more guilt!
Greater Phoenix Equality Chamber of Commerce
1101 N. Central Ave #108
Phoenix, AZ 85004
480-648-9423
www.equalitychamber.org
Serving the LGBTQ+ and Allied Business Community.
12/21
Greater Phoenix Urban League
1402 S. 7th Ave.
Phoenix, AZ 85007
602-254-5611
www.gphxul.org
The Greater Phoenix Urban League equips the disadvantaged to achieve economic and social equality through programs in child development, education, job readiness, housing, and small business support.
12/15
Imperial Court of Arizona
PO Box 7608
Phoenix, AZ 85011-7608
www.ImperialCourtAZ.org
The Imperial Sovereign Empire of Arizona is a not-for-profit organization striving to unite the LGBT and heterosexual communities through charitable fundraising events to meet the needs of all.

Lambda Phoenix Center
2622 N. 16th St.
Phoenix, AZ 85006
www.Facebook.com/LambdaPHX
www.LambdaPHX.org
Lambda Center is a recovery center for the LGBTQ Community, Family & Friends. Offering Hope to the LGBTQ Community.
12/16
LGBT Devils' Pride Chapter of the ASU Alumni Association
Arizona State University
P.O. Box 873702
Tempe, AZ 85287
602-748-3029
www.Alumni.ASU.Edu/Chapters/LGBT-Devils-Pride
Promoting respect, inclusiveness, diversity, equality.
2/22
Lilytoday Senior Living Representatives
Laura Larkin
6991 E Camelback Rd D300
Scottsdale, AZ 85251
480-600-7950
Laura@lilytoday.com
www.lilytoday.com
Senior Living Referrals & Resources.
"Living for tomorrow"
12/18
Mulligan's Manor Group Home
3039 W. Peoria Ave., Ste. C210-170
Phoenix, AZ 85029
480-830-8727
www.MulligansManor.com
A family-oriented, LGBTQ-friendly community that nurtures and empowers youth to reach their full potential, as well as provides tools for a safe and healthy life.
My Kid Is Gay
556 S Fair Oaks Avenue
Suite 101 #490
Pasadena, CA 91105
www.MyKidIsGay.com
My Kid Is Gay is an online advice-based resource for families and communities of LGBTQ youth.
NativeOut
A grassroots Native American LGBT and Two-Spirit group in Phoenix.
Old Lesbians Organizing for Change(OLOC) Arizona Chapter
sylvia@oloc.org
Facebook
www.OLOC.org
A national network of lesbian elders 55 plus: sharing information, providing support, and taking action.

PFLAG.org
202-467-8180
PFLAG is the first and largest organization for lesbian, gay, bisexual, transgender, and queer (LGBTQ+) people, their parents and families, and allies.
Phoenix Pride
P.O. Box 16847
Phoenix, AZ 85011
602-27-PRIDE
www.PhoenixPride.org
Phoenix Pride unites and engages individuals and organizations to empower, educate and support the LGBT Community.
12/24

Ronald McDonald House Charities, Phoenix
501 E. Roanoke Ave.
Phoenix, AZ 85004
602-264-2654
www.RMHCPhoenix.com
Ronald McDonald House Charities is a welcoming home away from home for families with children facing medical challenges, providing an atmosphere of comfort, hope & courage.
Southwest Center for HIV/AIDS
1101 N. Central Ave, Ste 200
Phoenix, AZ 85004
602-307-5330
www.swcenter.org
Prevention – Wellness – Research
Teen Lifeline
PO Box 10745
Phoenix, AZ 85064
In Maricopa County:
602-248-TEEN (8336)
Outside Maricopa County:
1-800-248-TEEN (8336)
For Teens outside of Arizona:
1-877-YOUTHLINE
www.TeenLifeline.org
The heart of Teen Lifeline is its Peer Counseling Hotline which provides troubled youth the opportunity to access immediate help from a Peer Counselor seven days a week, 365 days a year.
Terros
333 E. Indian School Rd.
Phoenix, AZ 85012
602-685-6086
www.Terros.org
We offer walk-in, Free, confidential: HIV, Syphilis, and Hep C testing. We are LGBTQ friendly! We also have educations on disclosing HIV status and one on one sessions for those that are HIV positive or at high risk for HIV infection (unprotected sex, drug use, homelessness).
The Trevor Project
Teen Suicide Hotline
(866) 4-U-Trevor
(866) 488-7386
www.TheTrevorProject.org
The Trevor Project is a national organization focused on crisis and suicide prevention efforts among LGBTQ youth.
Why Marriage Matters Arizona
Jeremy Zegas
P.O. Box 17467
Phoenix, AZ 85011
360-823-8477
www.WhyMarriageMattersArizona.com
Why Marriage Matters Arizona is the broad coalition working to build public support for marriage equality.
12/15
ARTS & CULTURE
Scottsdale Arts
7380 E. Second St.
Scottsdale, AZ 85251
480-994-ARTS (2787)
scottsdalearts.org
Experience the highest quality performance and visual arts the world has to offer.
12/24
CHURCHES & RELIGIOUS ORGANIZATIONS
Celebration of Life Presbyterian Church
2530 S. Alma School Rd.
Mesa, AZ 85210
(480) 838-8550
www.Celebration-of-Life.org
Standing on the side of love as an inclusive church for all God's children. We will celebrate our diversity in worship.
12/24
Community Church of Hope
4121 N. 7th Ave.
Phoenix, AZ 85013
602-234-2180
www.CommunityChurchofHope.com
Community Church of Hope is a diverse group of people who are God-centered and Christ-driven to provide Hope and Love to ALL.
12/23

Dayspring UMC
3530 N 32nd St.
Phoenix, AZ 85018
602-956-3710
www.Dayspring-UMC.org
Campuses in Tempe and Phoenix. Together we are making God's world more peaceful, just, compassionate, and inclusive.
12/24
Desert Heritage Church
1020 N. Horne Rd.
Mesa, AZ 85203
(480) 969-5631
www.dhcmesa.com
Where all God's Children are welcome!
12/19
Desert Mission United Methodist Church
Rick Mott
7373 E. Dixileta Dr.
Scottsdale, AZ 85266
480-595-1814
www.DesertMissionUMC.org
Desert Mission is an all-inclusive church that welcomes all members of the community with OPEN HEARTS, OPEN MINDS AND OPEN DOORS. Our Pastor happily officiates LGBTQ weddings. Please visit us and experience our "extravagant hospitality."
Sunday Worship Services: 8:30 a.m. and 10:00 a.m.
12/24
First Church UCC Phoenix
1407 N. 2nd St.
Phoenix, AZ 85004
602-258-6891
www.PhoenixUCC.org
We are spiritual, inclusive, and justice-seeking.
12/24
KingdomGate Pentecostal Church
2600 N. 59th Ave
Phoenix, AZ 85035
480-595-6517
kingdomgate.church
You've never seen a church like this!
12/24
Rebel & Divine UCC
Rev. Jeffrey Dirrim
917 E. Sheridan St.
Phoenix, AZ 85006
602-888-3711
Office@RebelDivineUCC.org
www.RebelDivineUCC.org
We are a diverse group of people, old and young, gay and straight, parents and singles, believers and non-believers……
No matter who you are or where you are on life's journey, you are welcome here.
St. Teresa of Avila Catholic Church
12861 N. 8th Ave.
Phoenix, AZ 85029
623-521-7689
revklehman@gmail.com
www.StAvila.org
An inclusive and affirming 21st century faith community firmly rooted in the Catholic tradition.
12/24
CONVENTION & VISITOR BUREAUS
Phoenix Downtown Visitor Center
125 N. 2nd Street, Ste. 120
Phoenix, AZ 85004
(877) CALL-PHX
www.visitphoenix.com/visitor-center/
Welcome to Phoenix! Relax by the pool or at the spa, then hit a local hot spot.
12/24
Scottsdale Tourist Information Center
Inside Scottsdale Fashion Square near the food court
7014 E Camelback Rd
Suite 582
Scottsdale, AZ 85251
800-782-1117
www.experiencescottsdale.com
Scottsdale welcomes LGBTQ+ travelers with hospitality that's as warm as our sun-filled skies.
12/24

Tempe Office of Tourism
Michael Martin
222 S. Mill Ave., Suite 120
Tempe, AZ 85281
800-283-6734
www.VibrantTempe.com
Sunny Tempe is a fun and welcoming destination in the heart of the Phoenix Metropolitan area.
12/24
Visit Chandler
Kimberly Janes
175 S. Arizona Ave
Chandler, AZ 85225
480-782-3037
VisitChandler.com
Welcome to Chandler! Enjoy our award-winning hotels, unique eateries, vibrant downtown, year-round events, live music, and endless sunny days.
12/24
Visit Glendale
Danielle Dutsch
9494 W. Maryland Avenue
Glendale, AZ 85305
877-800-2601
www.VisitGlendale.com
The thrill of championship sports, festivals, exciting activities throughout the Westgate Entertainment District, a historic downtown and epic concerts – Glendale, Arizona has something for everyone.
12/19
DOMESTIC VIOLENCE SUPPORT & RESOURCES
SUPPORT HOTLINES
National Domestic Violence Hotline
1-800-799-SAFE (7233)
1-800-787-3224 (TTY)
www.NDVH.org
(LGBT) National Hotline
1-888-843-4564
www.GLBTNationalHelpCenter.org
DOMESTIC VIOLENCE SHELTERS
Chrysalis
480-890-3039 (Domestic Violence Centralized Screening)
602-944-4999 (Chrysalis Domestic Violence Crisis Hotline)
www.NoAbuse.org
If seeking shelter, please call the Domestic Violence Centralized Screening line at 480-890-3039. Open 7 days/week, 24-hours with English/ Spanish speaking representatives, this line offers resources to connect people in crisis with domestic violence shelters throughout Maricopa County, including Chrysalis.

Chrysalis maintains a 24-hour domestic violence crisis hotline at 602-944-4999.
ENTERTAINMENT & EVENTS
Arizona Gay Rodeo Association
Bob Pimentel
P.O. Box 40465
Phoenix, AZ 85067
602-287-9026
505-306-4759
www.AGRA-Phx.com
They host the Annual Road Runner Regional Rodeo every February and other events throughout the year.
12/16
Arizona Theatre Company
Herberger Theatre Center
222 E. Monroe
Phoenix, AZ 85004
602-256-6995
www.ArizonaTheatre.org
Touching lives through the power of theatre. Arizona Theatre company is the preeminent professional theatre in the state of Arizona.
12/15
Deaf Queer Men Only
11435 W. Buckeye Rd. Ste. 104
Avondale, AZ 85323
623-208-4341
www.DQMO.net
Desperado Film Festival
Paradise Valley Community College
602-787-7276
www.DesperadoFilmFestival.com
The Desperado Film Festival showcases LGBT Films. Proceeds from this event funds the PVCC.
12/24
Desert Overture
Scott Helms – Artistic Director
P.O. Box 62391
Phoenix, AZ 85082
(480) 818-3871
www.DesertOverture.com
Desert Overture is a community concert band comprised of lesbian, gay, bisexual, transgender (LGBT) musicians and their allies.
Phoenix Metropolitan Men's Chorus
P.O. Box 16462
Phoenix, AZ 85011
602-228-5587
www.PhoenixMensChorus.org
Our mission is to unite, inspire, educate & entertain as a voice of the LGBTQ community.
12/18
Phoenix Women's Chorus
P.O. Box 34464
Phoenix, AZ 85067
(602) 487-1940
www.PhoenixWomensChorus.org
Founded in 1993, Phoenix Women's Chorus-formerly Arizona Women in Tune, is a jewel of the LGBT performing arts offerings in the Valley of the Sun.
Phoenix Pride Festival
300 E. Indian School Rd.
Phoenix, AZ 85012
602-27-PRIDE
www.PhoenixPride.org
The Phoenix Pride Festival is a celebration that brings our diverse LGBTQ and allied communities together.
12/24
Pride Run Phoenix
Presented By RaceLookup
Midtown Phoenix Melrose District
602-464-4719
www.PrideRunSeries.com
Half Marathon, 10K, and 5K Run and Walk
Saturday, March 18, 2023
12/23
Rainbows Festival
113 N. 6th St.
Phoenix, AZ 85004
(602) 27-PRIDE
www.PhoenixPride.org
The Rainbows Festival & Street Fair is a celebration of the diversity of the LGBTQ Community.
12/23
Voices of the Desert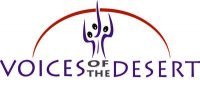 Keith Clark Artistic Director
(480) 331-1277
www.VoicesOfTheDesert.org
To serve as goodwill ambassadors for the LGBT Community through music.
FERTILITY CENTERS
Southwest Fertility Center
3125 N 32nd St #200
Phoenix, AZ 85018
602-956-7481
www.SouthwestFertilityCenter.com
Infertility treatment specialists have been helping patients since 1980. Our team has established a well-
earned reputation for successfully helping couples through fertility issues.
12/23
LGBT POLICE LIAISON

Phoenix Police Department
Community Relations Bureau
Det. Julie Smith
602-819-9134
julie.smith@phoenix.gov
To provide a safe and confidential contact for the LGBTQ community with the Phoenix Police Department.
ORGANIZATIONAL FUNDRAISING
Queen of Hearts Casino Parties, LLC
Carletta Pfirrman
Based in Glendale, Arizona. Serving all of Arizona
602-703-5608
Carletta@queenofheartscasinoparties.com
www.QueenOfHeartsCasinoParties.com
Casino themed events for all occasions! We LOVE to entertain you!
12/19
PET ADOPTIONS
One Dog at A Time Rescue
1441 E. McDowell
Phoenix, AZ 85006
www.Facebook.com
One Dog At a Time is dedicated to finding the perfect home for each of our dogs by focusing on them one at a time.
SOCIAL GROUPS
Arizona Nude Dudes (ANDES)
A group of gay and bisexual men enjoying nudity.
Parties include pool, hottub, games, cards, movies,
massage, and hikes.
12/23
Bears Of The West
Greater Phoenix Area
www.BearsOfTheWest.org
Bears of the West is a community based, non-profit organization, that is committed to benevolent and charitable services, fundraisers and support for other non-profit organizations in the Greater Phoenix Area.
Desert Adventures
P.O. Box 2008
Phoenix, AZ 85001
da411@desertadventures.org
www.DesertAdventures.org
Desert Adventures is an organization designed primarily to provide camping, hiking and other outdoor activities for members of our community.
Fenders and Friends
fendersandfriends@gmail.com
Find us on Facebook!
Drivin' & Smiling. LGBT car club.
Get Out! Adventures For Gay Men
Crave adventure? Have fun outside bars and clubs and meet like-minded guys.
Lambda Car Club
PO Box 36221
Phoenix, AZ 85067
www.AZGayCar.com
Arizona's premiere LGBT automobile club.
12/15
LGBT Club of Sun City
lgbtclubofsuncity@gmail.com
www.SunCityAZ.org
To provide a safe and welcoming community for LGBT residents of Sun City and their allies through social events, educational experiences and community service opportunities. To create a bridge that will empower our members toward fulfillment of their life dreams.
Old Lesbians Organizing for Change(OLOC) Arizona Chapter
sylvia@oloc.org
Facebook
www.OLOC.org
A national network of lesbian elders 55 plus: sharing information, providing support, and taking action.
SPORTS & RECREATION
BOWLING
Phoenix Unified Gay Bowling Alliance (PUGBA)
Bowling alleys Valley Wide
www.GayBowlingPhoenix.com
With 6 Phoenix Unified Gay Bowling Alliance (PUGBA) leagues throughout the Valley, there's an opportunity to hit the lanes almost every night of the week. No experience is necessary… we have bowlers of every experience level.
DARTS
Gay & Lesbian Association of Darts (GLAD)
Phoenix Metropolitan Area
www.GLADPhxAZ.org
The Gay and Lesbian Association of Darts (GLAD) is the only Phoenix area gay and Lesbian dart league that gives back to the community.
FLAG FOOTBALL
Phoenix Hellraisers Flag Football League
Colter Park
(602) 284-9207
www.PhoenixFlagFootball.com
OUTDOOR ACTIVITIES
Desert Adventures
P.O. Box 2008
Phoenix, AZ 85001
www.DesertAdventures.org
Out of the Bars and Under the Stars.
RUGBY
Phoenix Storm
Longview Elementary School
www.PhoenixStorm.org
RUNNING
Phoenix Frontrunners, Inc.
1 E. Lexington Ave. #910
Phoenix, AZ 85012
623-694-4191
www.phxfrontrunners.org
PHXFR supports our community in health and education by promoting the adoption of a healthy lifestyle.
SOFTBALL
Cactus Cities Softball League
Caesar Chavez Park
www.CactusCities.com
VOLLEYBALL – INDOOR
Desert Volleyball Alliance
Kingdon Courts
Find Us On Facebook
DVA works with local volleyball clubs and GLBT establishments to strengthen and expand the sport of indoor volleyball across Arizona.
VOLLEYBALL – SAND
Arizona Gay Volleyball Association
Indian Steele Park, Wyndham Gardens & Margaret T Hance Park
www.AZGV.org
Our purpose is to foster local, regional, national and international sports competition predominately for gays, lesbians and anyone dedicated to promotion of the amateur athletic experience for persons of all skill level and abilities regardless of sexual orientation, gender, race, creed, religion or national origin.
TRAVEL RESOURCES
Arizona Office of Tourism
Admin Offices
1110 W. Washington St #155
Phoenix, AZ 85007
VisitArizona.com
"Welcome to the Grand Canyon State"
12/23
VOLUNTEERS
City of Phoenix Volunteer Income Tax Assistance
VITA program has three alternatives for filing taxes so you can save and not pay fees. Would you like to volunteer? Email us vita.taxhelp@phoenix.gov
12/24