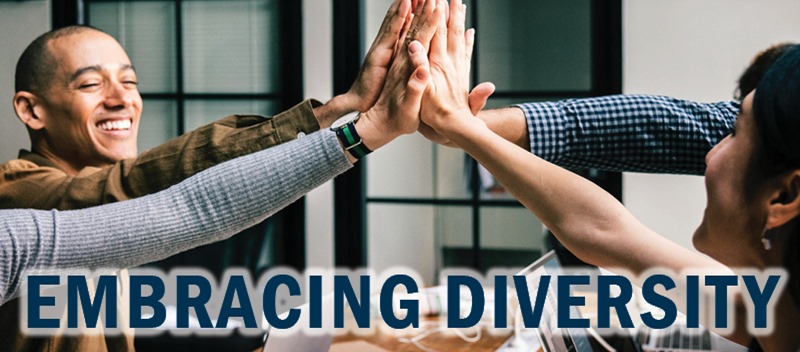 Do you have an employment opportunity you'd like to advertise?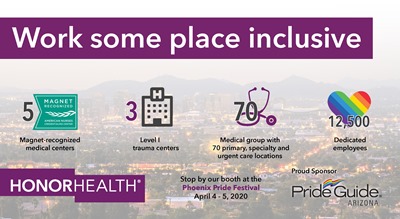 Work with Honor!
HonorHealth is a non-profit, local healthcare organization known for community service and outstanding medical quality. HonorHealth encompasses five acute care hospitals with approximately 11,500 employees and 4,500 volunteers, over 70 primary and specialty care practices, clinical research, medical education, an inpatient rehabilitation hospital, an Accountable Care Organization, two foundations, and extensive community services. HonorHealth is a leader in medical innovation, talent and technology with a genuine commitment to your growth. The health system's vibrant careers take place in an environment filled with opportunity and respect because we see the HONOR in you.
Philanthropy/community service
HonorHealth employees are encouraged to make a personal commitment to bring the HonorHealth mission to life and inspire change in our community. Through the HonorHealth Ambassador Movement, employees have the ability to collaborate, drive growth and give back to the local community by volunteering at local non-profits, participating in fun runs and walks to raise money and more!
Join us and enjoy:
· Tuition assistance up to $5,250 per year
· Comprehensive medical, dental and vision insurance with domestic partner coverage*
· 403(b) retirement savings plan that provides for immediate vesting and a dollar-for-dollar match up to 4%.
· 529 college savings plan
· Pet health care coverage
· Discounted childcare and programs
· Free fitness facilities or discounted rate, depending on the location
* Both you and your domestic partner must sign an affidavit stating you meet the qualifying criteria, and you must provide proof of qualifications. HonorHealth contributions toward the premium for a domestic partner are a taxable benefit to the employee.
Inclusivity:
We offer all employees the same opportunities for career development and advancement.
We recognize and reward teamwork and inclusion.
We provide diversity and inclusivity training to all employees.
Apply online: HonorHealthJobs.com
It is the policy of HonorHealth to provide equal opportunity in employment. Selection and employment of applicants will be made on the basis of their qualifications without regard to race, color, religion, creed, national origin, age, disability, sexual orientation, marital status, veteran status or any other legally protected status.
5/20