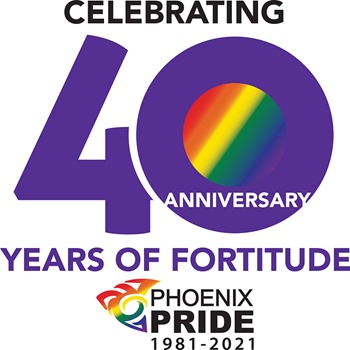 PHOENIX — Phoenix Pride has announced changes to the headlining talent lineup for its 40th Festival, this Nov. 6-7 at Steele-Indian School Park (300 E. Indian School Road) in Phoenix.
Festival main stage headliner Melanie Fiona, who revealed earlier this year that she is pregnant with her second child, has chosen not to appear in light of her pregnancy. Phoenix Pride fully respects her decision not to perform at this time, and we congratulate her and her family and wish her a safe and healthy pregnancy.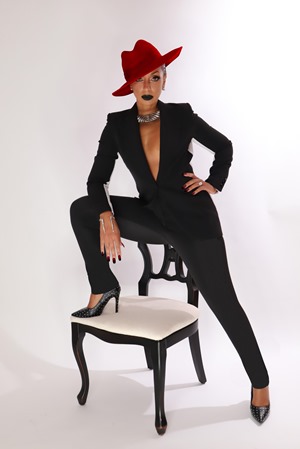 Replacing Fiona in the 7:00 p.m. time slot on Sat., Nov. 6, will be Grammy-winning recording artist and multiple award-winning actress Mýa (www.myamya.com). Mýa's prominence as a performer has led to her more than two decades of ongoing success in recording and live performing. She won a 2002 Grammy Award for her collaboration with Christina Aguilera, Lil' Kim and Pink on "Lady Marmalade" from the soundtrack to the film "Moulin Rouge," and has won or been recognized with dozens of other awards and nominations for her work in recording, television and film.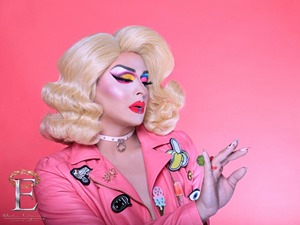 In addition, Phoenix Pride has announced that performer Kandy Ho will replace the previously-scheduled April Carrion on the festival's Latin Stage for RuPaul's Drag Race Puerto Rican Invasion on Sat., Nov. 6.
As a reminder, the Gay Skate event that is taking place as part of the "Fall into Pride" slate of events leading up to the 40th Festival and Parade, HAS BEEN RESCHEDULED FROM NOV. 4 TO OCT. 27, 9-11:30 p.m., and will now be taking place at GREAT SKATE GLENDALE (10054 N. 43rd Ave., Glendale). Details regarding the full calendar of events for "Fall into Pride" are available at www.PhoenixPride.org/events/countdown-to-pride.
The 40th Phoenix Pride Festival is presented by Bud Light Seltzer. Circle K will serve as the Festival Main Stage presenter, with Tito's Handmade Vodka presenting the Festival Latin Stage (produced by Club Papi). The Festival Dance Pavilion is presented by T-Mobile, and the Health and Wellness Marketplace is presented by Weedmaps. The Festival VIP Experience is produced by Vermilion Events and presented by Chapman Automotive Group. The Volunteer Headquarters for the festival is hosted by SRP.
OPPORTUNITIES TO COVER THE 40TH PHOENIX PRIDE FESTIVAL AND PARADE ARE AVAILABLE, INCLUDING PREVIEW PACKAGES, ON-SITE COVERAGE, LIVE REMOTE OPTIONS AND ACCESS FOR PRINT AND STILL PHOTOGRAPHY. IF YOU WOULD LIKE TO DISCUSS COVERAGE OPPORTUNITIES, PLEASE CONTACT JEREMY HELFGOT, EITHER BY PHONE AT 310-413-3360, OR VIA EMAIL TO jm@helfgot.com.
– 30 –
ABOUT PHOENIX PRIDE
Phoenix Pride is the producer of the two largest annual public LGBTQ+ community events in Arizona: the Phoenix Pride Festival and Parade, and the Rainbows Festival. Founded in 1981, the organization engages year-round in its mission to unite, educate and engage people to support and empower the LGBTQ+ community and its allies. Additional information regarding Phoenix Pride is available online at the agency's website, http://www.PhoenixPride.org.