Become a Partner
Reach out to hundreds of thousands of potential new gay tourism & wedding customers with Arizona Pride Guide and GayArizona.com.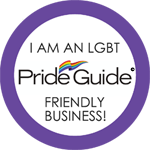 What's Happening?
Posted on Tuesday, August 9th, 2022
At Arizona Energy Pros, we believe in sustainability and saving the planet. Since 1977, Arizona Energy Pros has been there for everyone, regardless of race, color, or sexual orientation. We aim to provide our customers with exceptional solar services, so …(more)
Are You Listed?
Our Featured Partners